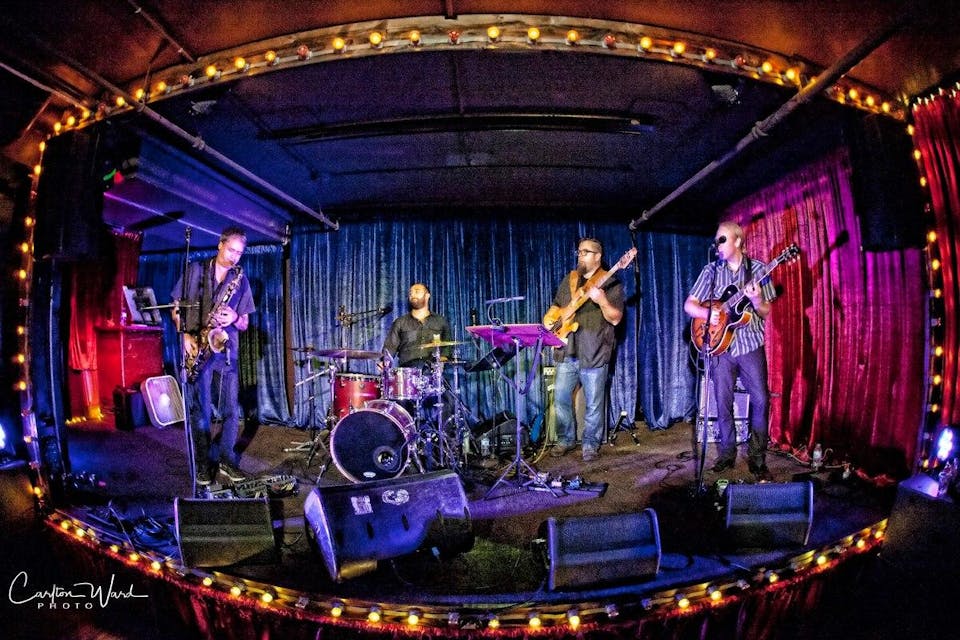 SKERIK BAND feat Andy Coe, Damian Erskine, Tarik Abouzied plays 30yrs of Skerik compositions from Critters Buggin to Dead Kenny G's to GAT!
3.15 Sunday (Jazz)
Nectar & The PBJ Present:
"an evening with"
SKERIK BAND
featuring
Skerik (sax)
Andy Coe (guitar)
Damian Erskine (bass)
Tarik Abouzied (drums)
Jason Cressey (trombone)
Gordon Brown (baritone sax)
$12adv / $16dos
8pm doors
8:30pm show
21+
Nectar Lounge
412 N 36th St
www.nectarlounge.com
SKERIK BAND
SKERIK has also recorded on over 200 records as a saxophonist, horn section, keyboardist, etc
SKERIK and his bands have been placed in feature films, independent films, TV, theatre, dance, etc
SKERIK has performed in major festivals all over the world mostly as a band member.
SKERIK owns a studio in Seattle and records regularly as a session musician, horn arranger and soloist. He also continues to tour all over the world.
SKERIK has toured with the following:
Sadhappy, Critters Buggin, Ponga, Wayne Horvitz, Roger Waters, Les Claypool, Tuatara, Garage a Trois, The Dead Kenny Gs, Black Frames, Crack Sabbath, Maelstrom Trio, Bandalabra, Mad Season, Beta Popes, Omaha Diner, Syncopated Taint Septet, LORBO, Khu-eeX, Sound Cipher, DRKWAV, Skerik Band, OG GAT (original Garage a Trois) Stanton and Skerik's Emerald Quintet, Robert Walter, Bobby Previte, Jamie Saft, MMOB, New York Composers Orchestra, Jacob Fred Jazz Odyssey, Headhunters, True Loves, Mctuff, Master Musicians of Jajouka, etc.
SKERIK has performed with/and or recorded with:
Fred Wesley, Mike Clark, Charlie Hunter, Russell Batiste, Bernard Purdie, Zigaboo Modeliste, Clyde, Stubblefield, Stewart Copeland, George Porter Jr, The Meters, The Funky Meters, Dumpstaphunk, James Singleton, Johnny Vidacovich, Big Sam, Maurice Brown, Trombone Shorty, Midnight Disturbers Brass Band, SUNN, Nels Cline, Peter Apfelbaum, Medeski Martin and Wood, REM, Wil Blades, Scott Amendola, Jeff Parker, NORDRA, Monika Khot, Zen Mother, Zach Hill, Keefus Ciancia, Jon Brion, Galactic, Lettuce, John Scofield, Dr. Lonnie Smith, Om Johari, Stone Gossard, Pearl Jam, Eyvind Kang, Randall Dunn, Bernie Worrell, Sean Lennon, Ozomatli, Brownout, Primus, Chris Cornell, Wolves in the Throne Room, Cyril Neville, Ivan Neville, Ian Neville, Warren Haynes, Kidd Jordan, Jonathan Freilich, Helen Gillet, Eric Harland, Reggie Watts, Karl Berger, Steven Bernstein, Maceo Parker, Donald Harrison, Leo Nocentelli, Pee Wee Ellis, Adrian Belew, Calvin Weston, Jamaaladeen Tacuma, MonoNeon, Marco Benevento, David Torkanowsky, Andrew Bird, Ani Difranco, John Medeski, Green Sky Bluegrass, Leftover Salmon, Nth Power, Jennifer Hartswick, Nikki Glaspie, Industrial Revelation, Radioactive, Antibalas, Cory Henry, Scott Metzger, Joe Russo, Simon Lott, Ween, Tim Young, Hella, Barrett Martin, Kayo Dot, Todd Sickafoose, Bheki Mseleku, Aubrey Oaki, Mose Fan Fan, Somo Somo, Remy Ongala and Orchestre Matimila, The Coup, Shock G, Josh Roseman, Shazhad Ismaily, Marc Ribot, Larry Coryell, Screaming Trees, Squirell Nut Zippers, Sex Mob, Robert Randolph and the Family Band, The Word, North Mississippi Allstars, Mino Cinelu, Bob Stewart, Bill Ware, Buckethead, Ralph Carney, DJ Logic, Get It Gurl, Bonnie Raitt, Ruth Brown, Howard Tate, Maxi Priest, Steve Berlin, David Hidalgo, Steve Kimock, Corrosion of Conformity, DJ Olive, Elemental, DJ Riz, Doze Green, Ernest Ranglin, Yoshida Brothers, Dave Ellis, Gene Ween, Soulive, Allen Stone, M.I.R.V. My Name, Melvin Gibbs, and many more…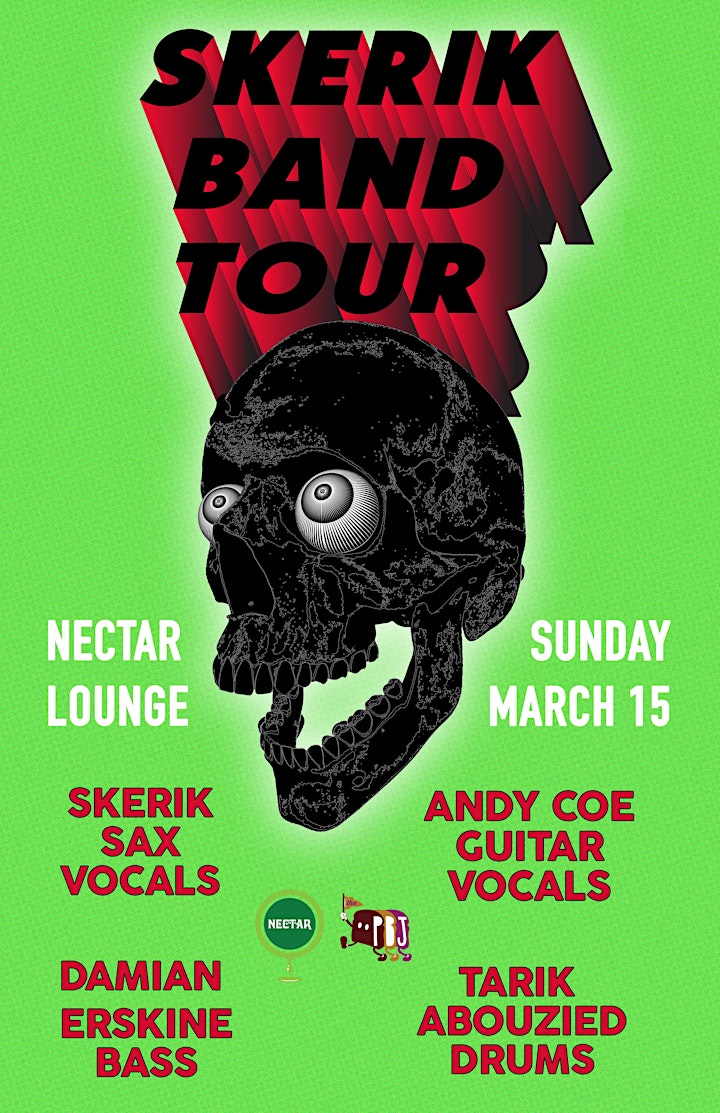 Venue Information:
Nectar Lounge
412 North 36th Street
Seattle, WA, 98103