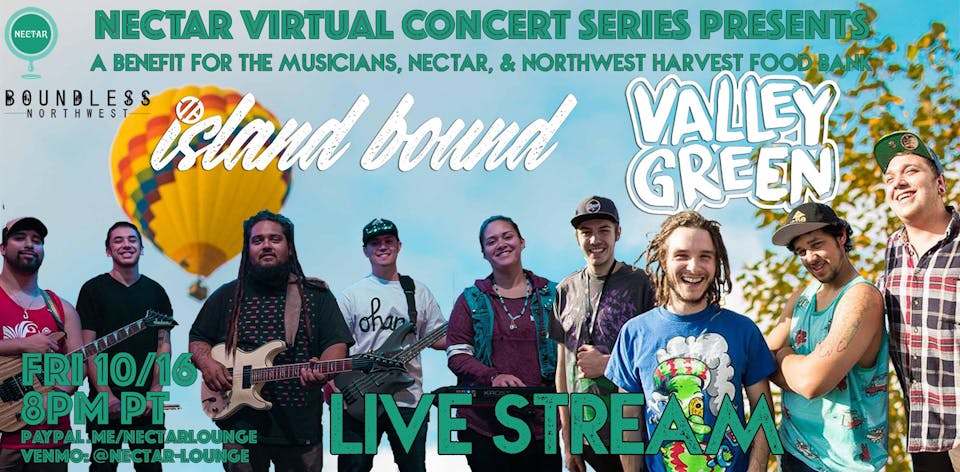 Nectar Virtual Concert Series #84 featuring VALLEY GREEN & ISLAND BOUND! "Pay What You Will" via PayPal @ paypal.me/nectarlounge
Click the "Tickets" link now to contribute!
STREAMING LIVE ON NECTAR YOUTUBE CHANNEL:
https://www.youtube.com/channel/UCV3GuytG6_IQEFe_iibgESA
10.16 Friday (Reggae)
NECTAR VIRTUAL CONCERT SERIES featuring:
VALLEY GREEN
ISLAND BOUND
Benefitting the musicians, venue, and Northwest Harvest Food Bank
8:00pm PT
"Pay What You Will" ways to contribute are:
via PayPal @ paypal.me/nectarlounge
or via Venmo: @nectar-lounge
$12 & up Suggest Contribution (your contributions are greatly appreciated!)
Net Proceeds from contributions go to:
The Artist,
& Nectar operational expenses during COVID lockdown
------------
Streaming live via
Nectar Lounge
412 N 36th St
www.nectarlounge.com
VALLEY GREEN
https://www.facebook.com/valleygreenband
Valley Green is a Seattle based group made up of 5 young musicians with a love of music far beyond just reggae. They've shared the stage with the likes of Common Kings, The Expendables, Stick Figure, Seedless, Rootz Underground, House of Shem Through the Roots, Mike Pint,o Resinated, Iya Terra, Sol Seed, Natty Vibes, Ballyhoo, Bumpin Uglies, Pasadena and many more
ISLAND BOUND
https://www.facebook.com/islandboundmusic
Island Bound is a 5-piece reggae band formed in 2006 in Tacoma, WA. Their sound blends beautiful harmonious style of roots reggae, lovers' rock, contemporary pop and rock with Hawaiian references.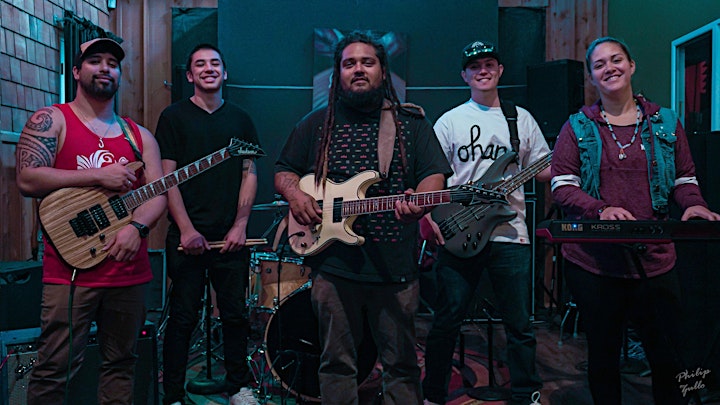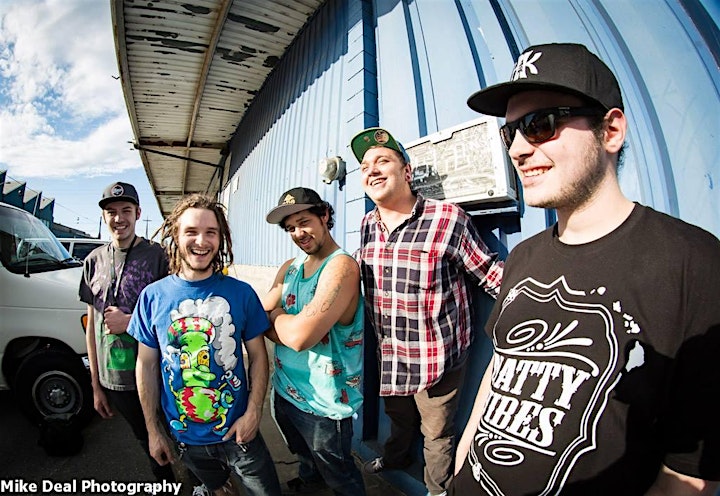 Venue Information: