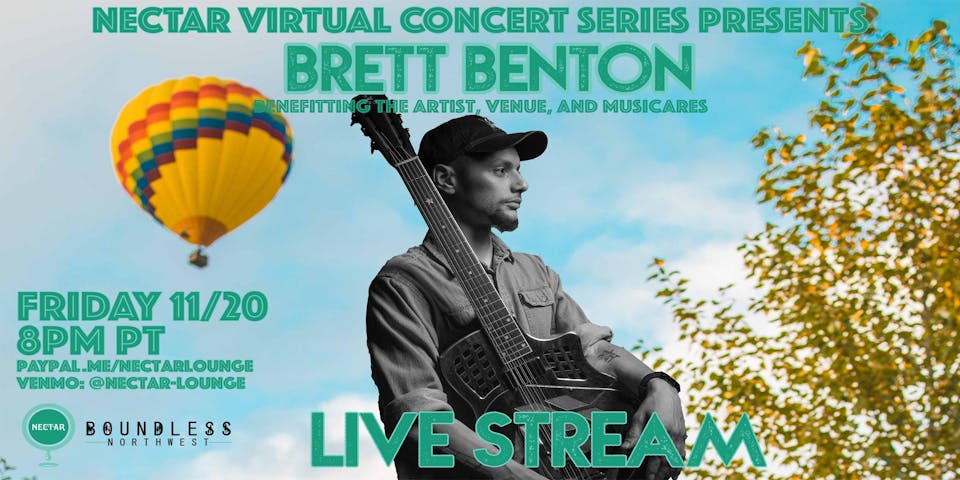 Nectar Virtual Concert Series #102 featuring BRETT BENTON! "Pay What You Will" via PayPal @ paypal.me/nectarlounge
Click the "Tickets" link now to contribute!
STREAMING LIVE ON NECTAR YOUTUBE CHANNEL:
https://www.youtube.com/channel/UCV3GuytG6_IQEFe_iibgESA
1.14 Thursday (Rock/Blues)
NECTAR VIRTUAL CONCERT SERIES featuring:
BRETT BENTON
Benefitting the artists, venue, and MusicCares
8:00pm PT
"Pay What You Will" Other ways to contribute are:
via PayPal @ paypal.me/nectarlounge
or via Venmo: @nectar-lounge
$10 & up Suggest Contribution (your contributions are greatly appreciated!)
Net Proceeds from contributions go to:
The Artist,
MusicCares.- https://www.grammy.com/musicares
& Nectar operational expenses during COVID lockdown
------------
Streaming live via
Nectar Lounge
412 N 36th St
www.nectarlounge.com
BRETT BENTON
http://www.brettbentonmusic.com/
Alabama-born and Southern-raised, Brett Benton has been obsessed with country blues ever since he was a child, listening to his parents' and grandparents' records at an early age. By his teens he was playing behind a drum kit, and by his early 20's was learning his way around slide guitar. In 2016 he left the South to bring his own brand of delta and country style of blues around the country and the world. Currently in the Pacific Northwest, he has played many local, regional, and national festivals as well as a countless number of venues and most recently he has signed with Seattle's own Knick Knack Records with his first studio album You Got To Pray released April 2019.
He has been on the same stages at venues and festivals with many artists of all calibers, including Grammy-Nominated artists Cedric Burnside (also a friend and featured on his debut album You Got To Pray) and Walter Trout, International Blues Challenge award winning Ben Hunter & Joe Seamons and the Selwyn Birchwood Band, international touring artists Samantha Fish and The Reverend Peyton's Big Damn Band, and West Coast favorites The 44's Band and HILLSTOMP. Known for his fierce rhythmic finger picking and melodic slide guitar as well as his booming voice, Brett's raw style is best heard one of two ways: paying homage to its roots with solo, acoustic slide guitar and "stompin' and hollerin' " as Benton himself would put it; and electric alongside a heavy, relentless and dynamic style of drums that really emphasizes what country blues is all about… the hypnotic groove that gets folks up and dancing! For either style being played, both remain true to the nature of country blues – a style not played by many – while also retrofitted with grit and a bit of heaviness from the modern times! His music keep the fans moving and grooving!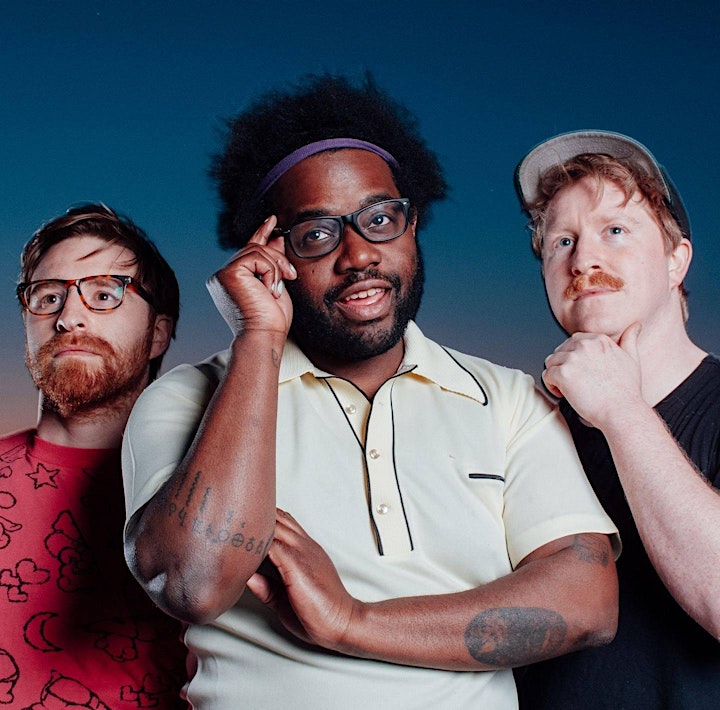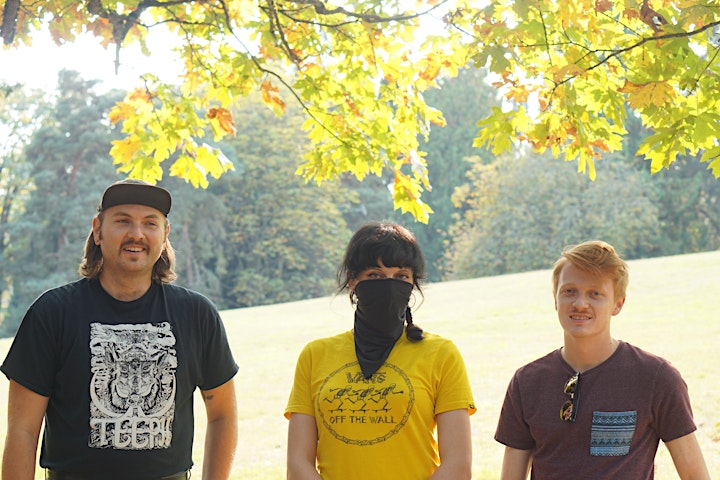 Venue Information: