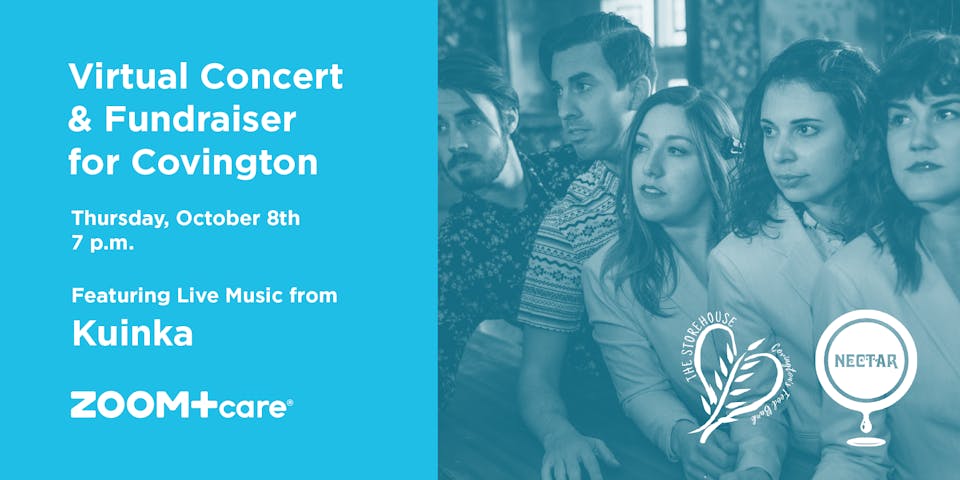 Join us for a virtual concert with folk-pop group Kuinka—in celebration of the grand opening of ZOOM+Care's newest clinic in Covington, WA
STREAMING LIVE ON NECTAR YOUTUBE CHANNEL:
https://www.youtube.com/channel/UCV3GuytG6_IQEFe_iibgESA
10.8 Thursday (Folk-Pop)
Nectar & ZOOM+Care presents:
Virtual Concert & Fundraiser for Covington featuring KUINKA
Benefitting the Covington Storehouse
7:00pm PT
During the concert, ZOOM+Care & Kuinka will raise money for local Covington Food Bank, Covington Storehouse, by asking viewers to donate. ZOOM+Care will match all donations up to $1,000. The Storehouse's mission is to help their neighbors by providing assistance to local rehabilitation centers, schools and the families in need within the community.
------------
Streaming live via
Nectar Lounge
412 N 36th St
www.nectarlounge.com
KUINKA
www.kuinkatheband.com.
Described by NPR Music as joyous folk pop, Kuinka "laces modern folk and Americana with an electronic jolt, waltzing along the grooved edges of dream-pop, synth-pop, and Brooklyn's mid-aughts guitar-rock revival" (Vanyaland). Their genre-defying music features several different lead singers, four-part harmony, and eclectic instrumentation including cello, banjo, synthesizers, ukulele and electronic percussion. For all of their sonic experimentation, the Seattle quartet's songs and live shows are linked by an infectious energy that remains present in everything they do. Their new EP Stay Up Late is available now on Spotify, iTunes, and at www.kuinkatheband.com.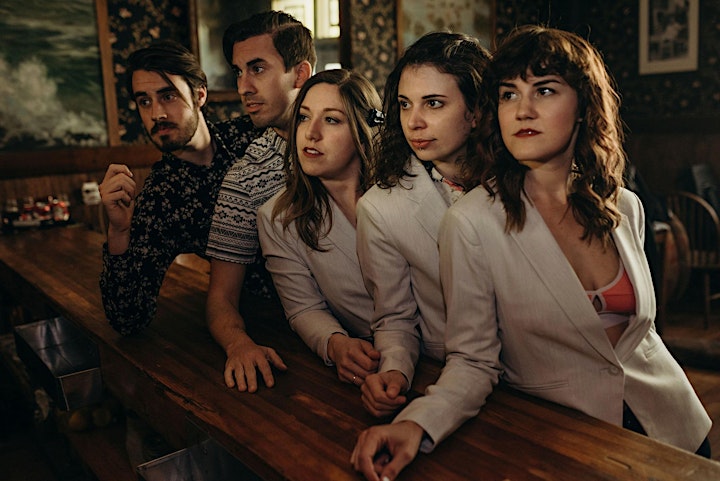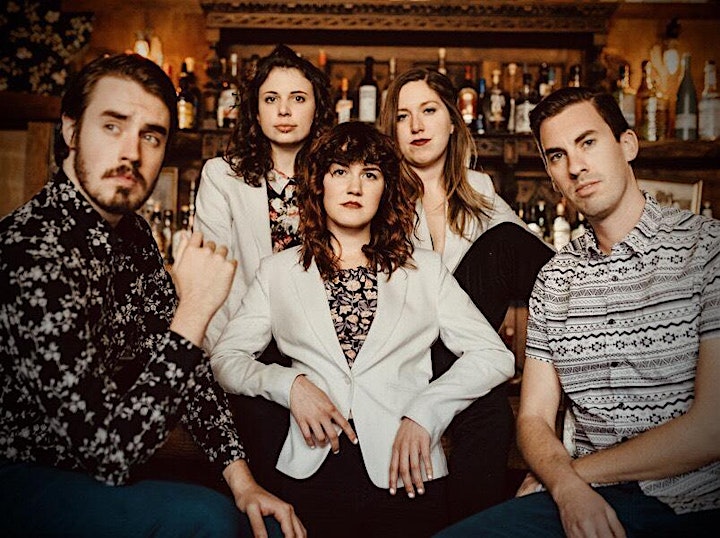 Venue Information: