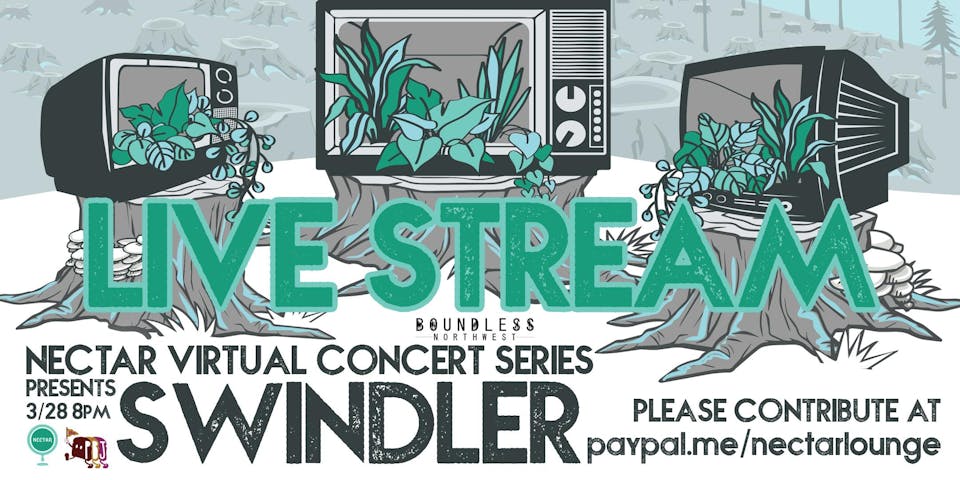 Join us for the #2 show of Nectar Virtual Concert Series featuring Swindler! "Pay What You Will" via PayPay @ paypal.me/nectarlounge thanks!
STREAMING LIVE ON NECTAR YOUTUBE CHANNEL:
https://www.youtube.com/channel/UCV3GuytG6_IQEFe_iibgESA
3.28 Saturday (Jam / Rock / Funk)
Nectar & The PBJ present:
NECTAR VIRTUAL CONCERT SERIES featuring
SWINDLER
Saturday, March 28th
8:00-10pm PST
"Pay What You Will" via PayPay @ paypal.me/nectarlounge
or send via PayPal to info@nectarlounge.com
$10 & up Suggest Contribution (your contributions are greatly appreciated!)
A Fundraiser for:
Swindler
Nectar out-of-work staff
and to help keep Nectar operational thru COVID-19 lockdown
---
It was with a heavy heart that we all had to cancel our shows, and while we'll be missing live concerts for awhile, we of course agree that it's most important to prioritize the health and safety of our community first and foremost.
Thanks for your continued support, stay safe and healthy out there, and we look forward to seeing you at this or another stream in the Nectar Virtual Concert Series, and of course at the next live concert when we reopen!
With Love,
Team Nectar & The PBJ Present
Streaming live via
Nectar Lounge
412 N 36th St
www.nectarlounge.com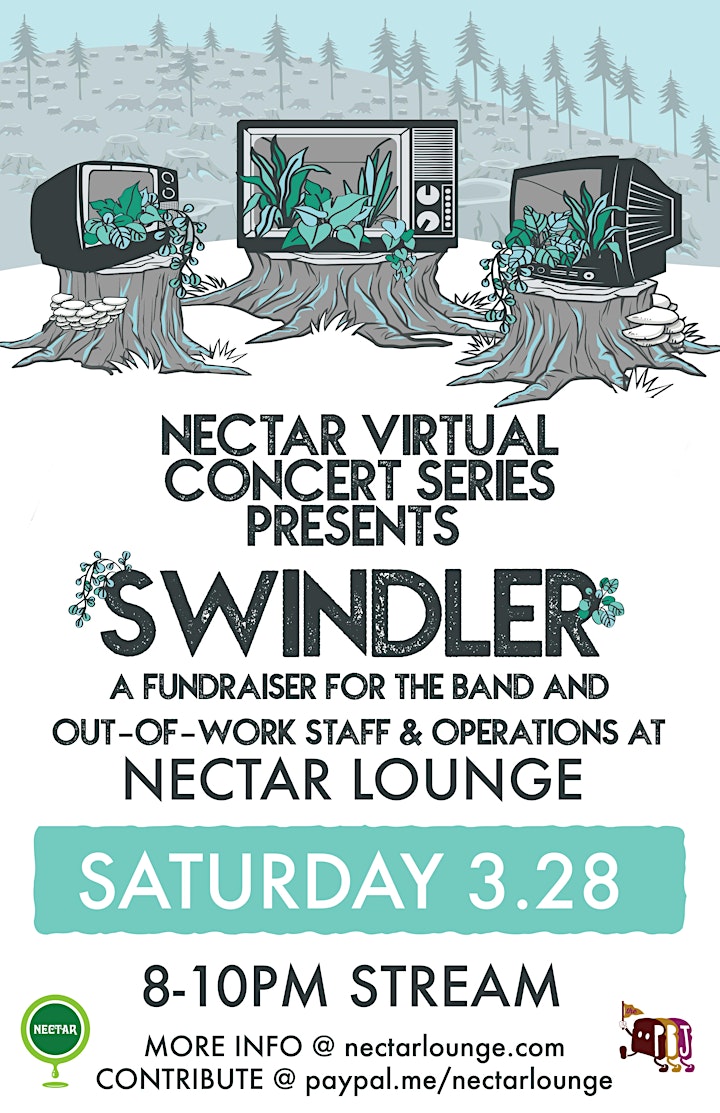 SWINDLER
Swindler is leading the jamband scene in the Pacific Northwest with their unique brand of Psychedelic Funk. – Relix Magazine
Swindler produces a fresh and original sound that integrates funk, jazz and psychedelic rock into a masterful sonic tapestry. Their innovative approach makes each live experience compelling and unique. The band continues to expand an already rapidly growing fanbase with each show. Funk based grooves, tight melodic arrangements and strong instrumental improvisation all create a vibe that brings the dance floor alive.
Based in Seattle, they have toured extensively throughout the northwest and beyond. Swindler has shared the bill with numerous national touring acts and regional favorites such as Pigeons Playing Ping Pong, Pink Talking Fish, Yak Attack, Kung Fu, Jerry Joseph and many others. They were recently featured at the Summer Meltdown festival, 4 Peaks festival and Element Music festival where they drew rave reviews from fans and festival promoters alike. Swindler was also featured in Relix Magazine in 2018 on their new artist audio sample release.
Swindler is:
Rob Cochran: Bass
Willow Goodine: Keys
Chris Martin: Drums
Mike Saskor: Guitar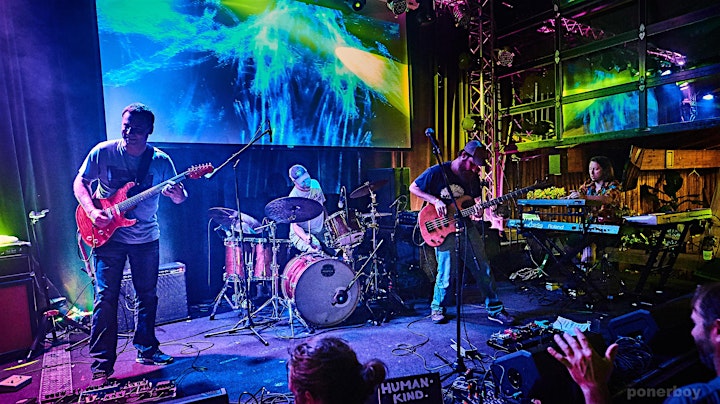 Venue Information:
Nectar Lounge
412 North 36th Street
Seattle, WA, 98103