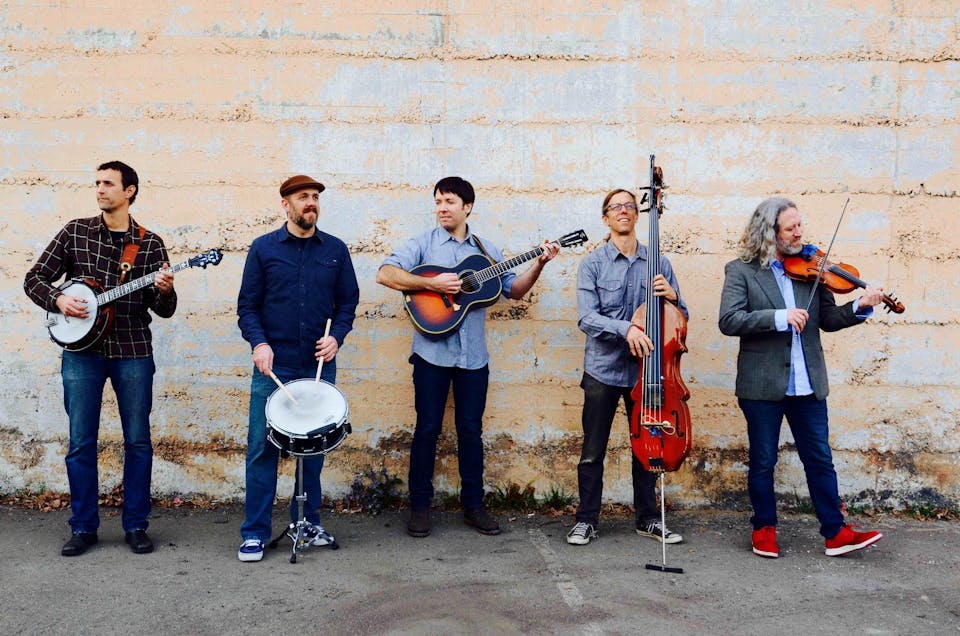 Nectar Lounge & The PBJ Present
Hot Buttered Rum
Worlds finest, Jenny JahLee
Cozy up this holiday season with Bay Area progressive folk / bluegrass / Americana group HOT BUTTERED RUM! Tickets onsale now!
Jenny JahLee 8:30-9pm
World's Finest 9-10:10pm
HOT BUTTERED RUM 10:30-on
12.14 Saturday (Bluegrass / Americana)
Nectar & The PBJ Present:
HOT BUTTERED RUM
with World's Finest
and Jenny JahLee
$16-20 advance
8pm doors
21+
HOT BUTTERED RUM
Hot Buttered Rum, a souped - up, left - coast string band, is the brainchild of five uniquely gifted musicians who weave their love of bluegrass, fo lk, jazz and soul into a riveting strain of Americana. String bass and five - alarm fiddle merge with guitar, banjo, mandolin and drums to frame the voices of its two contrasting writers, fueling a dance party with roots in Appalachia and its branches in Cal ifornia. It's a sound that's as tough to describe as it is easy to love. Nearly twenty years into its journey, HBR's music, dreamed up in the backcountry of the High Sierra and the basements of San Francisco, has found its way into the hearts, minds and bo dies of fans nationwide. The band continues to tour year - round in support of its many albums and social causes. Don't miss the chance to see them soon!
WORLD'S FINEST
World's Finest is a five piece band from Portland, OR who have branded themselves as Dance Floor Instigators. Since their inception as an acoustic trio in 2011, the band has gained members, added amplifiers, and have grown into a touring force on the West Coast festival scene and beyond.
With a songwriting style rooted in Americana, World's Finest banks on their ability to transcend genres of all kinds. String-centric and bluegrass-inspired compositions seamlessly transition into funk, dub and trance soundscapes, leaving their audience with a full circle experience of emotion and dance. Their appreciation for punk and ska can be found peppered throughout their shows and albums, made evident by up-tempo, high-energy offerings.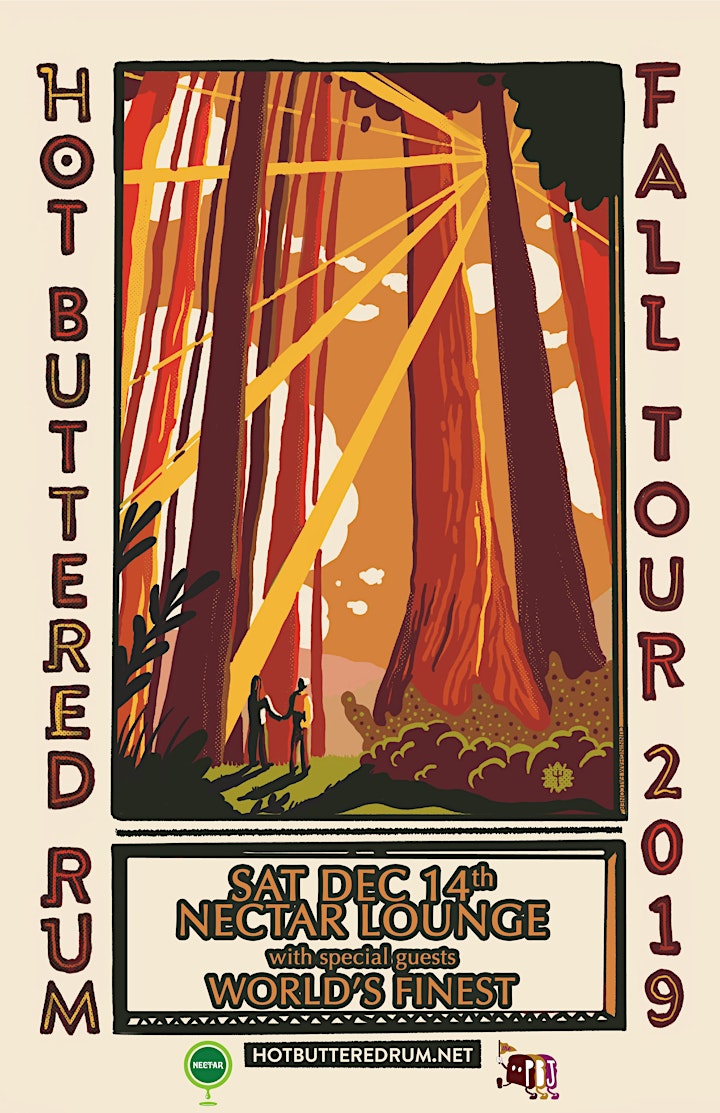 Venue Information:
Nectar Lounge
412 North 36th Street
Seattle, WA, 98103