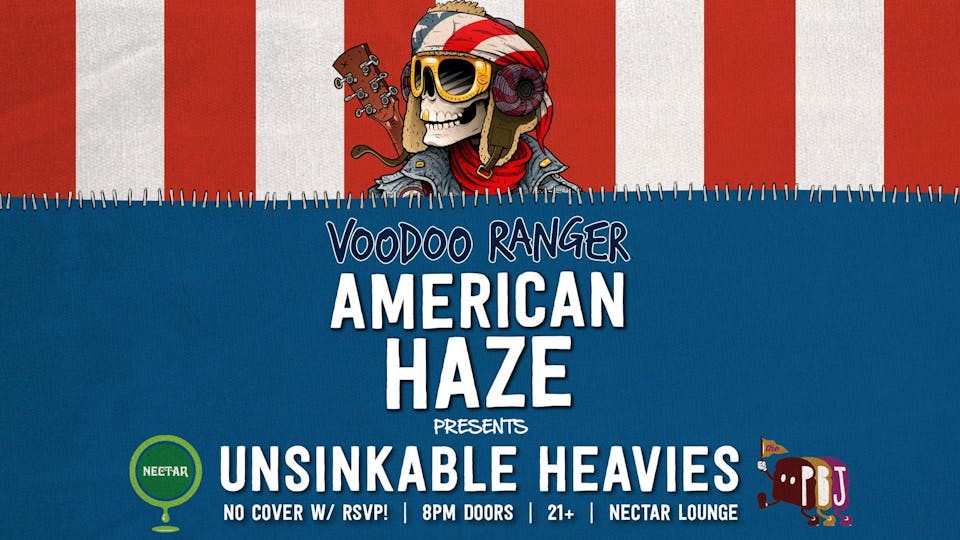 Voodoo Ranger American Haze IPA presents
UNSINKABLE HEAVIES (no cover!)
feat. Scott Pemberton
RSVP now to see Polyrhythmics side project Unsinkable Heavies w/ special guest Scott Pemberton. Get here early RSVP doesn't guarantee entry!
Voodoo Ranger American Haze IPA LAUNCH PARTY!
Wednesday January 8, 15, 22, 29 (Funk)
Voodoo Ranger American Haze IPA presents:
UNSINKABLE HEAVIES
featuring rotating special guests
JAN 8: Scott Pemberton
JAN 15: Steve Swatkins
JAN 22: Chico Mann
JAN 29: Skerik
no cover w/ rsvp!
8pm doors
21+
Nectar Lounge
412 N 36th St
www.nectarlounge.com
UNSINKABLE HEAVIES
Unsinkable Heavies are a subgroup of the mega all-star Funk Orchestra, Polyrhythmics. The music is decidably greasier, dirtier, and full of EGO ! Big solos, spinning leslies and a no holds barred, "taking it to the top" approach to classic soul/jazz tunes and their own compositions. "Raw Musical Adventurism" at it's finest!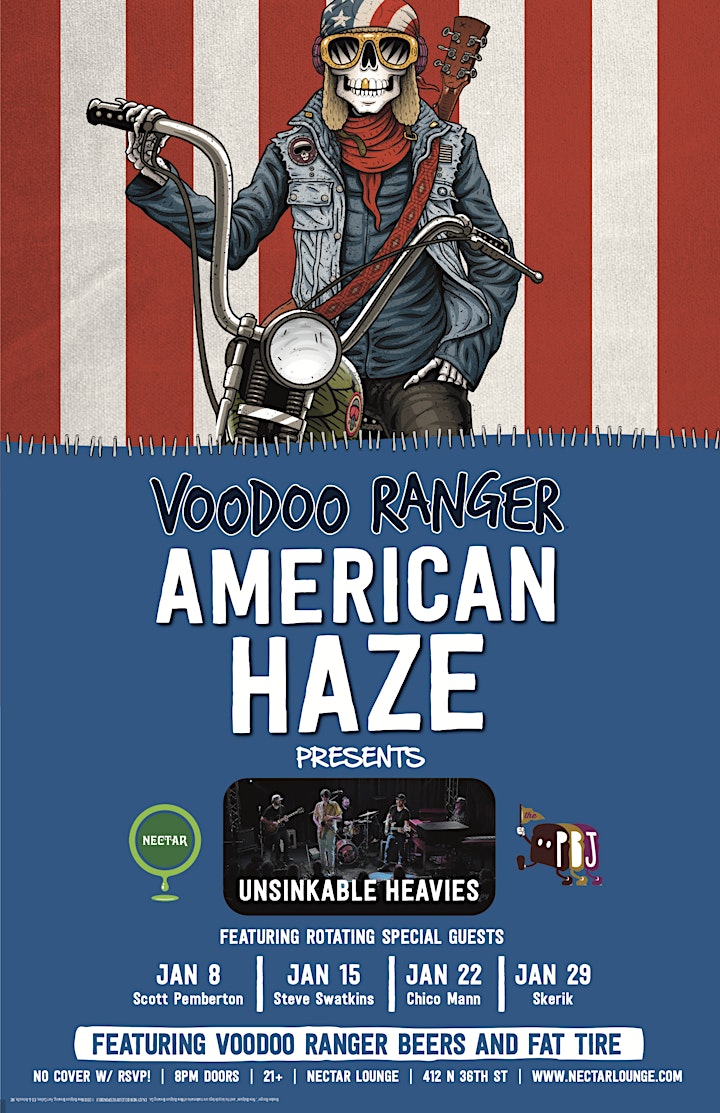 Venue Information:
Nectar Lounge
412 North 36th Street
Seattle, WA, 98103