Don't miss these tributes to Tom Petty + Golden Era Soul, R&B, Funk featuring members of Polecat, Acorn Project & more!
12.20 Friday (Tribute)
Nectar & The PBJ Present:
PETTY OR NOT - Tom Petty tribute (feat mem of Polecat, Acorn Project, more)
Baby Cakes - Golden Age of Classic Soul / R&B
$15adv
8pm doors
21+
Nectar Lounge
412 N 36th St
www.nectarlounge.com
PETTY OR NOT
Petty or Not is a tribute band to Tom Petty that formed in the wake of the legend's passing and consists of members of Baby Cakes, Polecat, Acorn Project, and more. All of the musicians had played together in some facet and decided to do a one-off show to commemorate Tom Petty's life and music after he passed away. After the first show in December 2017 at the Wild Buffalo House of Music, the group decided that they just had to keep playing together because the music is just too important to all of them and to everyone in general. Since then the band has played at Downtown Sounds for over five thousand people, Summer Meltdown Festival, and are now available to perform at clubs, casinos, weddings, private events, or anywhere that wants to party to some good ol' American Rock 'N' Roll. Petty or Not, Here We Come!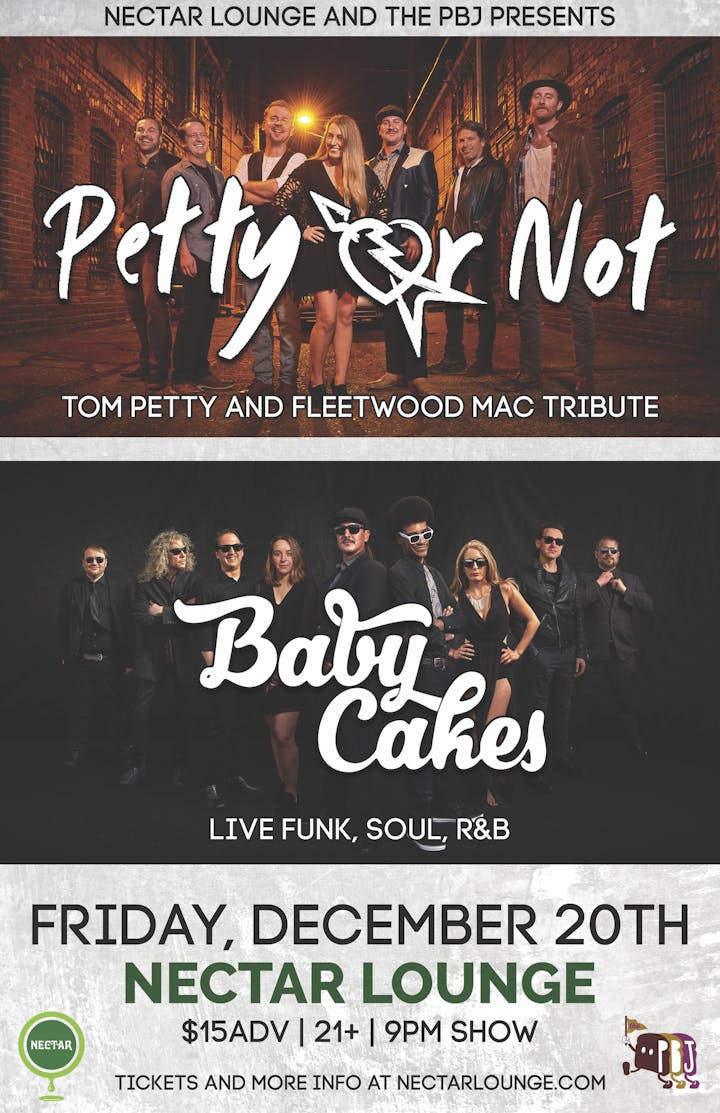 Venue Information:
Nectar Lounge
412 North 36th Street
Seattle, WA, 98103