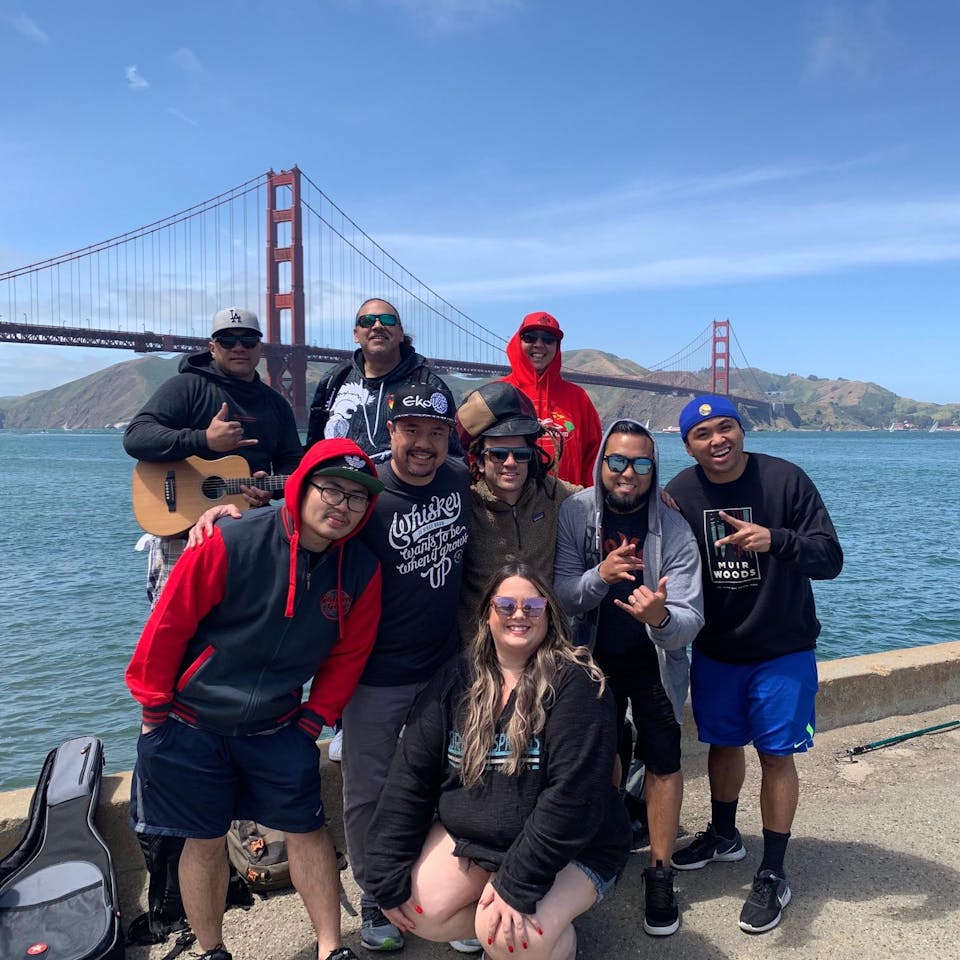 Nectar Virtual Concert Series #45 featuring TWO STORY ZORI! "Pay What You Will" via PayPal @ paypal.me/nectarlounge
Click the "Tickets" link now to contribute!
STREAMING LIVE ON NECTAR YOUTUBE CHANNEL:
https://www.youtube.com/channel/UCV3GuytG6_IQEFe_iibgESA
7.25 Saturday (Reggae)
NECTAR VIRTUAL CONCERT SERIES featuring:
TWO STORY ZORI
Proceeds benefit Northwest Harvest.
8:00pm PT
"Pay What You Will" Other ways to contribute are:
via PayPal @ paypal.me/nectarlounge
or via Venmo: @nectar-lounge
$10 & up Suggest Contribution (your contributions are greatly appreciated!)
Net Proceeds from contributions go to:
The Artist, Northwest Harvest, and Nectar operational expenses during COVID lockdown
------------
Streaming live via
Nectar Lounge
412 N 36th St
www.nectarlounge.com
TWO STORY ZORI
http://reverbnation.com/twostoryzori
Two Story Zori of Seattle, WA has been established as one of the top island reggae bands in the Pacific Northwest. Formed in 2009, TSZ's signature is the fusion of their own pacific island heritage intertwined with the feel good vibes of reggae music, the upbeat feeling of rock and ska, and the listening ease of catchy harmonic melodies. This fusion leads to the creation of their own original music and unique sound that spans across many different genres.
Two Story Zori showcases their culture and island reggae music to not only those in the Pacific Northwest but all over the world, playing in shows all across North America with music legends and alongside artists such as The Original Wailers, Ernest Ranglin, 2016 Grammy Award Winner Morgan Heritage, 2018 Grammy Nominee Common Kings and 2017 Grammy Nominee J Boog, Inner Circle, Kymani Marley, Fiji, Katchafire, The Green just to name a few. TSZ music can be heard on radio airplay in Guam's top radio stations Power 98 and Hit Radio 100 and over internet radio stations such as Dash Radio/Island Block Radio and Las Vegas' Pipeline to Paradise. TSZ music can be found on I-Tunes, Spotify, I Heart Radio, Sound Cloud and Amazon. TSZ is one of the featured bands on da808music.com, an independent talent buying/promotion company advocating for the growth of island reggae music in the Pacific Northwest.
Two Story Zori strives to be the best reggae band in the Northwest staying active in the community, playing in major festivals, events and companies all over the region such as the Fred Hutchinson Foundation, Seattle Seahawks, Microsoft, Muckleshoot Casino, Folklife, Bite of Seattle, Taste of Tacoma, Live Aloha, West Seattle Street Fair and many more.
Jump on board and take a journey with TSZ as they rock the crowd from venue to venue. See them at a show when they come to your city!
Venue Information: