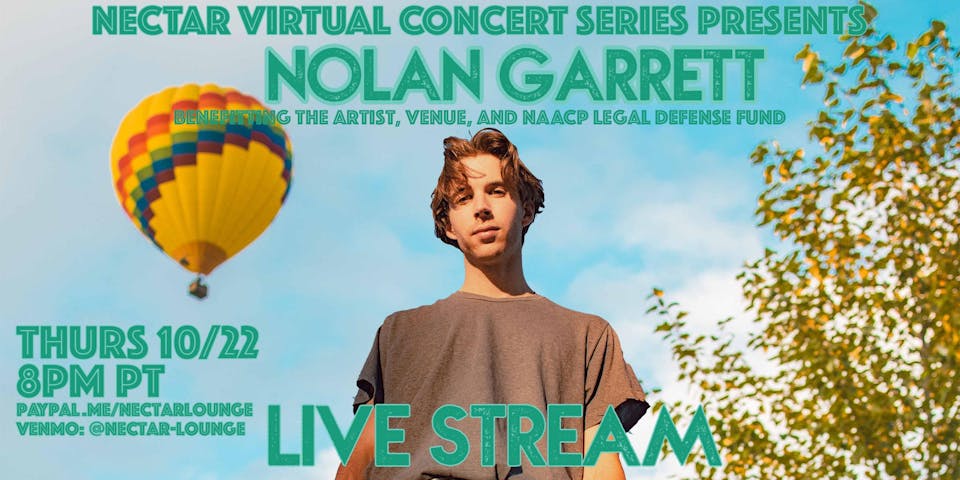 Nectar Virtual Concert Series #87 featuring NOLAN GARRETT! "Pay What You Will" via PayPal @ paypal.me/nectarlounge
Click the "Tickets" link now to contribute!
STREAMING LIVE ON NECTAR YOUTUBE CHANNEL:
https://www.youtube.com/channel/UCV3GuytG6_IQEFe_iibgESA
10.22 Thursday (Rock)
NECTAR VIRTUAL CONCERT SERIES featuring:
NOLAN GARRETT
Benefitting the artist, venue, and NAACP legal defense fund
8:00pm PT
"Pay What You Will" Other ways to contribute are:
via PayPal @ paypal.me/nectarlounge
or via Venmo: @nectar-lounge
$10 & up Suggest Contribution (your contributions are greatly appreciated!)
Net Proceeds from contributions go to:
The Artist,
NAACP Legal Defense Fund - www.naacpldf.org
& Nectar operational expenses during COVID lockdown
------------
Streaming live via
Nectar Lounge
412 N 36th St
www.nectarlounge.com
NOLAN GARRETT
https://www.nolangarrett.net/
A Pacific Northwest-raised guitar whiz kid turned UK-residing stoner pop practitioner, Nolan Garrett's musical identity has grown hand-in-hand with his personal one. Garrett's musical endeavors started young, and by the time he was a teenager, he was touring his own blues-rock and grunge-inspired songs around the PNW as frontman to a band of players many years his senior. As he matured he began to explore a more delicate and reflective side of songwriting, but didn't fully realize his new sound until he left home to rework his craft from the ground up.
After graduating high school in 2016, Garrett left his hometown of Tacoma, Washington for Liverpool, UK to attend Liverpool Institute of Performing Arts. Abroad, he turned to a DIY-approach, writing and recording his dreamy tunes alone in his flat, drawing from a rounded mix of his older influences alongside his contemporaries to develop a uniquely poetic and introspective psych pop sound.
Now, after receiving university honors from Sir Paul McCartney, Nolan has returned home to the Pacific Northwest for the next step of the journey.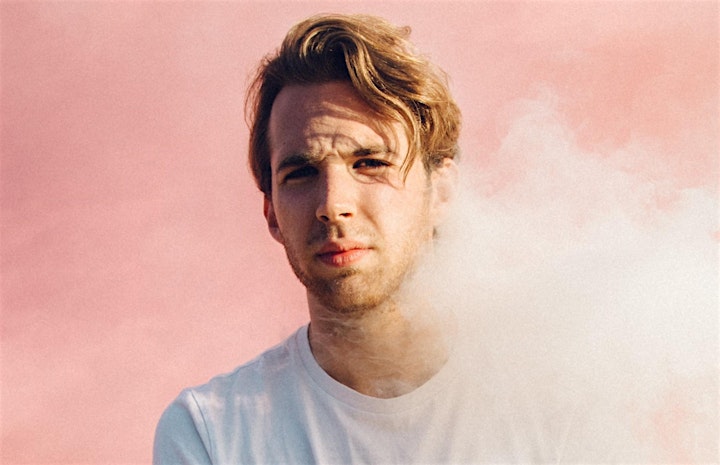 Venue Information: