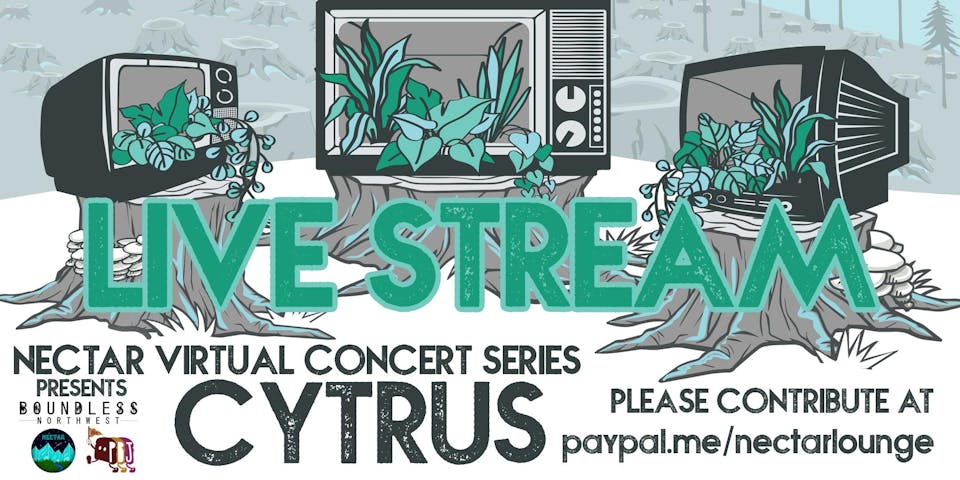 Nectar & The PBJ Present:
NECTAR VIRTUAL CONCERT SERIES featuring CYTRUS
The live show is cancelled, but the LIVE STREAM LIVES ON! Join us for the inaugural show of Nectar Virtual Concert Series featuring Cytrus!!
We hope everybody is keeping healthy and safe during these incredibly challenging times!
It was with a heavy heart that we all had to cancel our shows, and while we'll be missing live concerts for awhile, we of course agree that it's most important to prioritize the health and safety of our community first and foremost.
However... we are SUPER EXCITED to announce the inaugural stream of
NECTAR VIRTUAL CONCERT SERIES!
featuring CYTRUS
Saturday, March 21st
8-10pm PST
A Fundraiser for:
Cytrus
Nectar out-of-work staff
and to help keep Nectar operational thru COVID-19 lockdown
STREAMING LIVE ON NECTAR YOUTUBE CHANNEL:
https://www.youtube.com/channel/UCV3GuytG6_IQEFe_iibgESA
(note: there are no videos yet because this will be the first!)
This is a "Pay What You Will" live stream (suggested donation $10), and your contributions are greatly appreciated! Contributors may do so via PayPay at paypal.me/nectarlounge
---
Thanks for your continued support, stay safe and healthy out there, and we look forward to seeing you at this or another stream in the Nectar Virtual Concert Series, and of course at the next live concert when we reopen!
With Love,
Team Nectar & The PBJ Present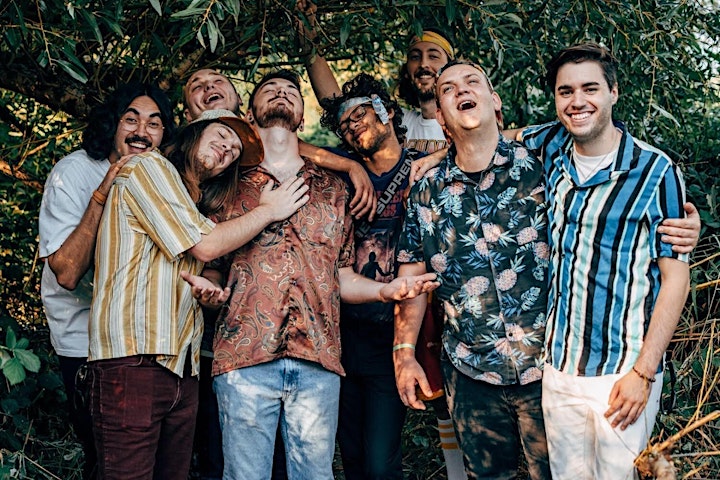 CYTRUS
Shaped by Jared Squires (guitar), Jeran Plumacher (drums), Luke Nevills (bass/keys), Brandon Hailey (saxophone), Owen Mayo (guitar/keys), Trevor Church (drums), Alex Dean (synth/keys), and Sean Connelly (vocals/keys), Cytrus' eight-piece funk-driven fusion makes a place at the table for everyone, offering a psychedelic pallet of funk, disco, electronic, rock, neo-soul, hip-hop, and more. The Seattle-based band is personalized by its juicy synths, bass-induced grooves, and cinematic live performances. However, the group is best known for their flowing transitions in variety, consistently sonic wall of sound, and undeniable chemistry.
In their short time together, Cytrus has witnessed massive growth within itself and the surrounding community. Originally founded as a four-piece in early 2018 under the cover of HopSol, the 'couple buds' quickly began to absorb additional musicians before joining forces with a group formerly known as Bunk Foss. As a bi-product, the eight-piece has begun to build a dedicated fan base in the Northwest and beyond, co-hosting multiple sold out events throughout Western Washington and becoming a go-to act for promoters throughout the region. The merge sparked a turning point in the band's sound, energy, and presence, ergo giving Cytrus its newfound name.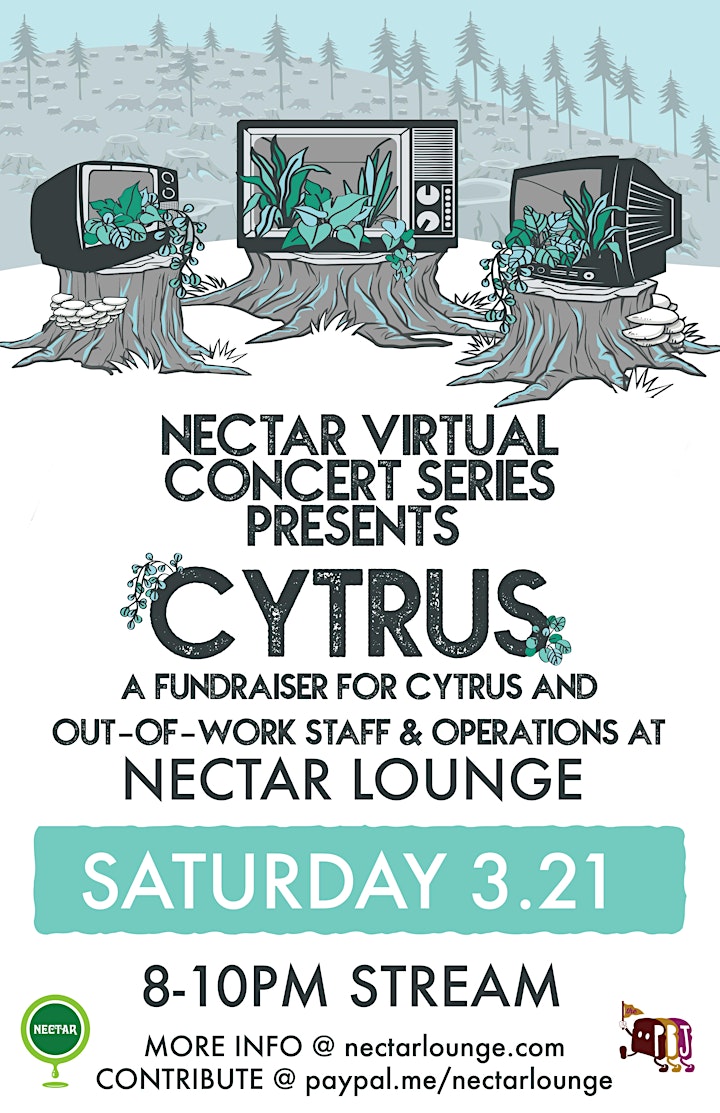 Venue Information:
Nectar Lounge
412 North 36th Street

Seattle, WA, 98103