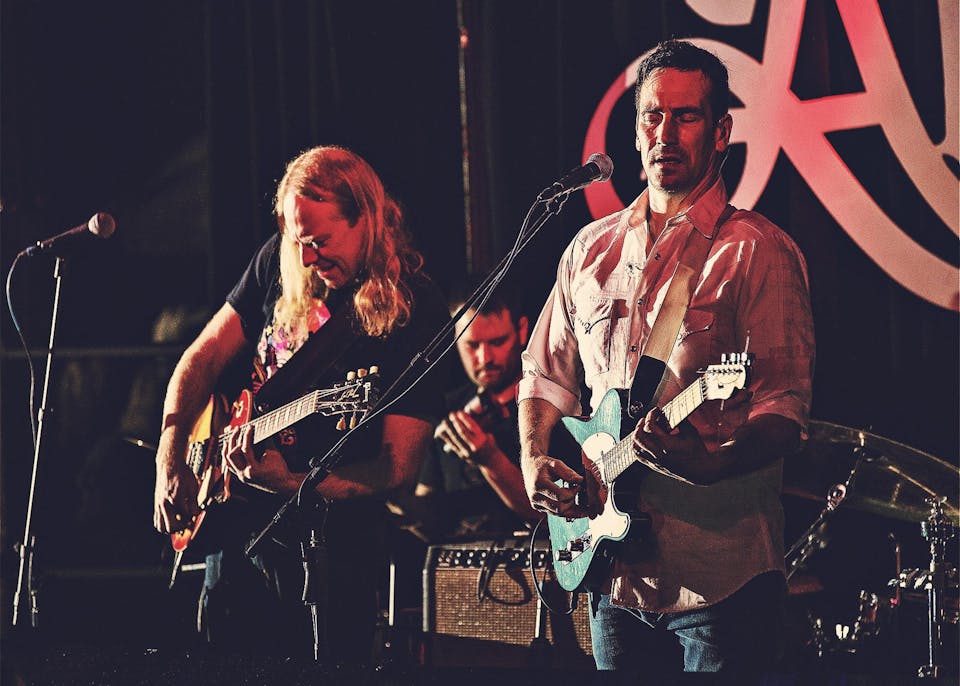 Nectar Lounge & The PBJ Present
FLOWMOTION
feat ANDY COE
JOE DORIA
Yak Attack (late night!), Cytrus
$15.00 - $20.00
SHOW CANCELLED, WILL TRY AGAIN A BRIGHTER DAY...
Flowmotion amps up crowds with high-energy funk + jam rock, sweet melodies, raging guitar solos and a tight rhythm section! Get tickets now!
Regrettably, it has become clear that we won't be able to present shows for awhile and so we're forced to cancel. We will try to recreate this bill for a brighter day when we're able to gather safely for shows, but ultimately we decided it wouldn't be fair to keep fans waiting while we try to reschedule this show yet again. All ticket holders have been notified with options. Thanks for your understanding and we look forward to welcoming everybody back to Nectar again someday!
11.6 Friday (Jamband / Rock / Live Electronica)
Nectar & The PBJ Present:
FLOWMOTION feat ANDY COE + JOE DORIA
Cytrus (kicking off the jams!)
Yak Attack (late night jams!)
$15adv / $20dos
8pm doors
9pm show
21+
Nectar Lounge
412 N 36th St
www.nectarlounge.com
FLOWMOTION
Flowmotion unifies crowds with sweet melodies, high energy, raging guitar and drum solos, and a incredibly tight rhythm section. They move seamlessly through original compositions with a liberating mix of world-funk, jam-rock and sweet balladry on occasion!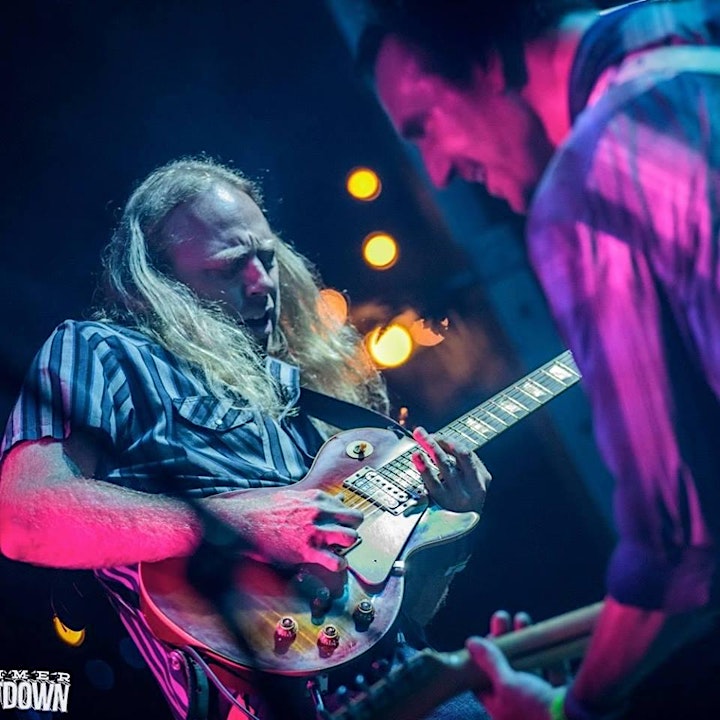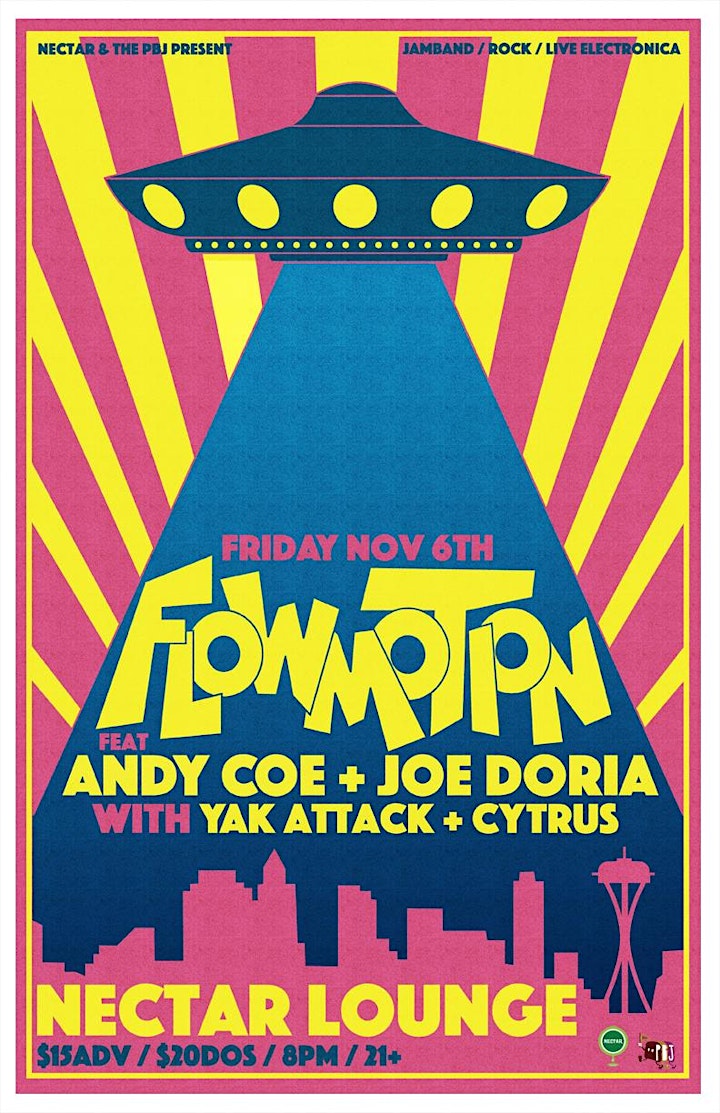 Venue Information:
Nectar Lounge
412 North 36th Street
Seattle, WA, 98103