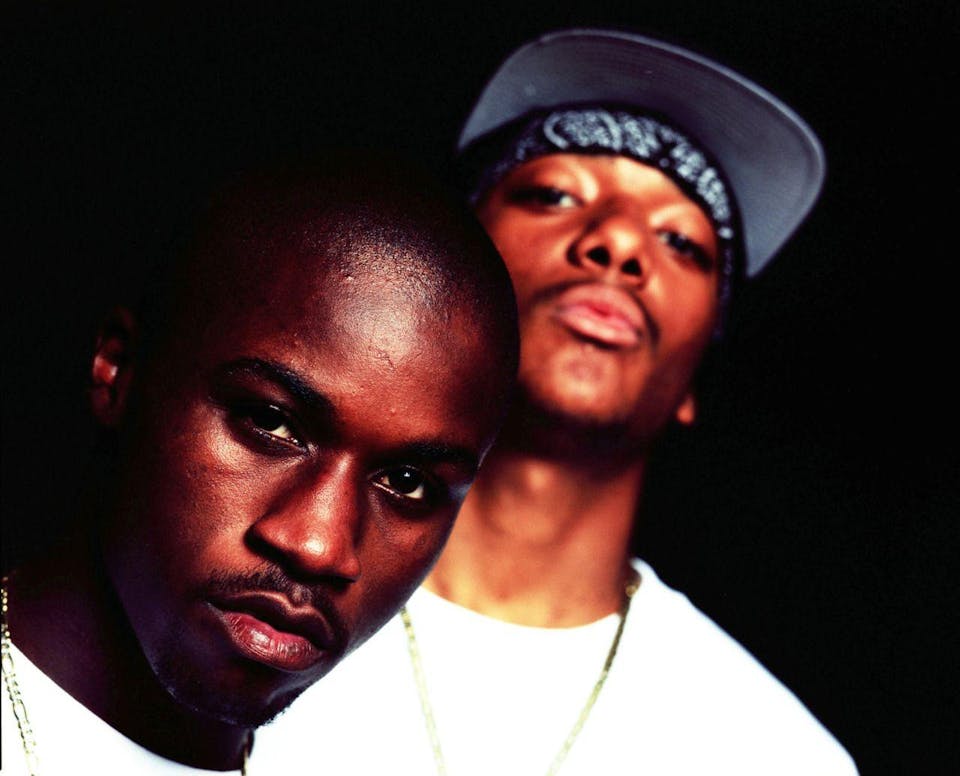 Kejuan Muchita Inc & Nectar present:
HAVOC of MOBB DEEP "The Infamous" 25th Anniversary Celebration
Big Noyd, DJ L.E.S.
$25.00 - $100.00
Canceled
HAVOC of the legendary rap duo Mobb Deep is coming to Nectar to perform their classic "The Infamous" for a 25th Anniversary Celebration!
4.5 Sunday (Hip-Hop)
Kejuan Muchita Inc & Nectar present:
HAVOC of MOBB DEEP
"The Infamous" 25th Anniversary celebration
with BIG NOYD & DJ L.E.S.
$25 - $100
8pm, 21+
Nectar Lounge
412 N 36th St
www.nectarlounge.com
HAVOC of MOBB DEEP
The legendary rap duo Mobb Deep consists of Albert "Prodigy" Johnson and Kejuan "Havoc" Muchita. Mobb Deep is noteworthy for pioneering New York 90's hardcore hip hop and quickly emerging as one of the most successful rap duos, selling millions of records worldwide. Mobb Deep's timeless and extensive catalog from 1991 to present day is the epitome of longevity.
The Infamous album was released by Loud Records on April 25th, 1995, and achieved notable success debuting at number 15 on the US Billboard 200 and number 3 on the Top R&B/Hip Hop Albums charts. The album was certified Gold two months after its release, and produced some of hip hop's most memorable anthems. It also featured four singles including "Shook Ones Pt. II", "Survival of the Fittest", "Temperature's Rising", "Give Up the Goods (Just Step)," which all achieved varying degrees of chart success, with "Shook Ones Pt. II" being the most successful.
Embedded with hyper-visual lyricism, dark soundscapes, gritty narratives, and hard-hitting drums, it marked Mobb Deep's transition from a relatively unknown rap duo to an influential and commercially successful one. The album's production style is defined by Havoc's signature ominous sound, which incorporated eerie piano loops, distorted synthesizers, eighth-note hi-hats, and sparse bass lines. It is indisputably a timeless masterpiece with a relentless track list, melodic hooks and hardcore delivery to draw the listener in from beginning to end like "drugs to your eardrum, raw and uncut."
In the words of Prodigy, "Rap author, melodic and hypnotic productions that will [evoke] your conscience and touch your emotions," Mobb Deep's music inspires millions of fans and transcends place and time, selling out worldwide tours.
Following the untimely passing of his partner in rhyme, Prodigy, Havoc perpetuates the legacy and excellence of Mobb Deep by celebrating the 25th anniversary of The Infamous album.
"It's the rap game unlimited
Sign my roster, we can do this, forever infinite
Then reminisce 20 years later how we was gettin' it"
-Havoc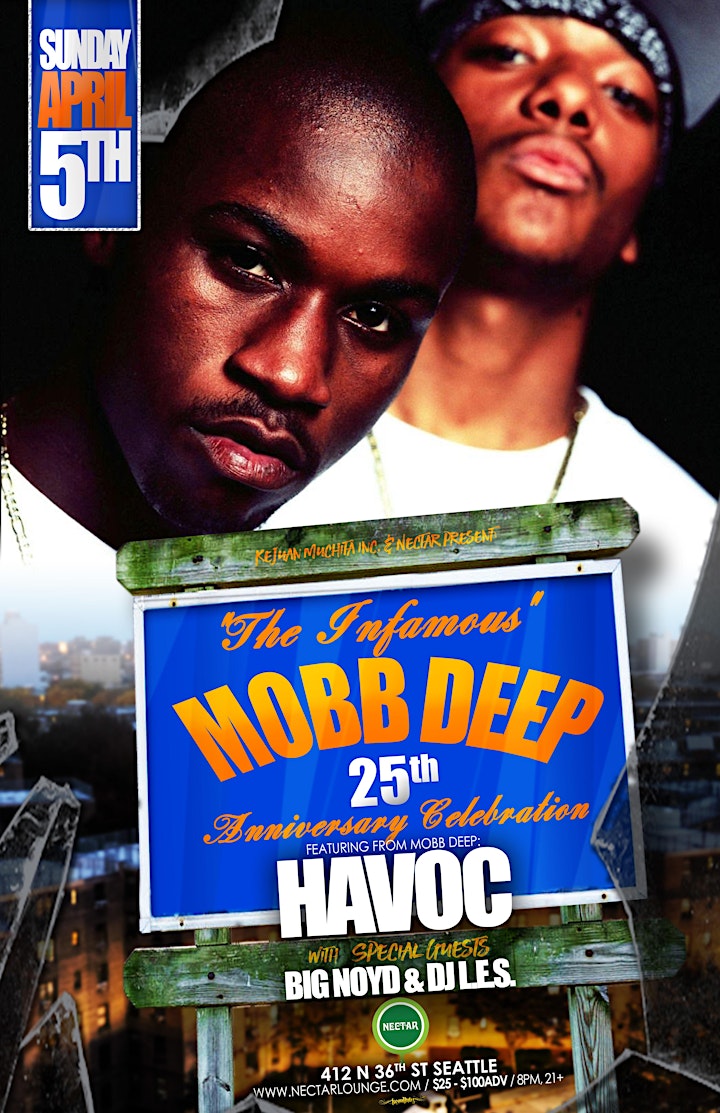 Venue Information:
Nectar Lounge
412 North 36th Street
Seattle, WA, 98103